Jackie Bradbury
Goodbye Facebook (and Instagram and Twitter)
Just a little housekeeping post for you today.
Facebook has become essentially unusable both operationally and philosophically, so starting in 2021, I will no longer be actively posting blog posts to The Stick Chick Blog page on Facebook.
The FB page you've known for all these years is now resurrected in a similar format on MeWe HERE.
I'll probably keep the page alive on Facebook (as well as my personal one) so people can find me, but I won't be active there any more.
Not only is the new redesign utterly awful, slow, and counter-intuitive, but they're getting increasingly heavy-handed in content management, deplatforming, banning, and demonetizing based on an obviously biased point of view.
It's their platform, they can do what they want, but I don't have to give them my stuff for free.
This also means I will be abandoning Instagram, as it's owned by Facebook. I'm completely deleting my Instagram presence.
As for Twitter, I never really connected with all y'all via that channel, and honestly, they're also getting super heavy-handed in censorship as well as content manipulation and ads. I'm still there personally (for Chiefs stuff mostly), but I won't use it much as a channel for the blog any more.
I won't delete my personal FB account any time soon, so I can stay connected to individual friends and family that remain (and so they can find me). The blog page will stay there but will no longer be updated after December 31, 2020.
I'm removing Facebook, Instagram, and all associated applications from my phone, and I will only access Facebook via PC.
I am strongly considering doing the same thing with YouTube, for similar reasons (I find their demonetization and deplatforming strategy ridiculously and obviously biased). I don't post much to YouTube, but I actively use it, and I'm looking for a video alternative I can support. If you know of such a channel, let me know so I can check it out.
I have had it with social media platforms using me and my posts for their profit while pretending they know better than I do what I should and should not see, and what voices should, and should not, be heard.
I know of too many instances where abusive or pornographic posts are reported by users and not removed, and political posts or satire posts by outlets like the Babylon Bee are either outright removed or set so that nobody can see them in their feeds. Both situations are just unacceptable to me.
I am also tired of pushing content to FB for years that doesn't reach everyone who have said they want to see it based on liking my page, because I don't pay FB to insert my stuff in peoples feeds. While my like count has gone up over the years, my engagement has gone way down, and I don't think most of you are seeing my posts on FB anyway.
I promise you, you'll see every post on the Stick Chick Blog page on MeWe.
The news feed on Facebook seems like 75% ads anyway. I, myself, don't see content from the groups and pages I care about, much less posts from my friends and family.
So goodbye, Facebook.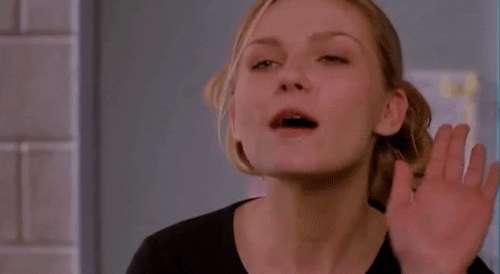 Click on the image to see the source.
You can keep engaged with the Stick Chick Blog on MeWe on the PAGE (just like a FB page) and in the GROUP (you can post stuff to the group if you want) and Tumblr. You can also subscribe to this blog and the newsletter to keep up to date on all Stick Chick Blog content. I will be sending out newsletters starting in February, 2020.
I might lose a lot of y'all by doing this, but honestly, there's only so much I can take, and Facebook isn't worth it any more.
So why MeWe and Tumblr?
MeWe is sort of like the love-child of Facebook and Google+ (Long-time readers will remember G+ was a super important social media channel in the early days of this blog).
MeWe's interface is very clean and ad-free. I can easily control what I see in my news feed (I can just see my contacts, my groups, or all). There's also an easy way to see updates from pages I've liked. The point is, I won't miss anything from groups, people, or pages I WANT to see in favor of content the platform thinks I should see.
MeWe makes money not from selling your data or from advertising, but from offering services (pages there are NOT free - so the Stick Chick Blog page is something I pay for monthly). They sell things like emoticon packs (which I find super fun - you can react to posts there with literally dozens and dozens of different reaction emoticons), and a dark theme, and cloud storage, and so forth.
I will be running all the same TSC content you see on FB over on our new MeWe page, including Showdown Saturdays and Sunday Martial Arts Memes. I might expand what I do on MeWe since I am saving so much time by not being on the other platforms.
I hope you will follow me to MeWe.
I've used Tumblr from the start of the blog, and while it, too, has problems I'm not thrilled about, it's still an easy place to post and connect with people who are interested in the same things. There's a martial arts hashtag there, #budoblr , that can help you find martial arts content easily.
I found a way to revive posting to my Pinterest as well, so if you're there: The Stick Chick Blog on Pinterest
See you guys on MeWe.