I'm not one of those people who gets to the end of the year and decides that the immediate preceding year was horrible by default.
While I am certainly as cynical and distrustful as the next guy, I make the deliberate decision to focus on the good versus allowing the bad to overwhelm me. I just can't live my life in doom and gloom.
Last week I rounded up a productive and personally important 2017
. The coming year promises to be as busy as ever, and I anticipate that it will be an important year of growth.
In fact, there's some pretty huge changes happening for the Stick Chick family on the way.
Some of this I can't share with you right now. But here's what I can talk about...
MID-CITIES ARNIS
Our rec center program is on hiatus this month, as we are transitioning leadership of the program from ourselves to our teacher, Mark Lynn. It doesn't mean we will completely disappear - far from it. It's just that we anticipate so many things that require our attention and time that something had to give. MCA was that thing.
We ran the program for three years, and I know our teacher will make it even better.
The beatings of the children will continue.
TRAINING PLANS
I'm already getting booked up with definite plans through the end of May! I'll be helping out my teacher in his Instructor's program, Ill be attending the monthly black belt class at Kobudo (we start Kama this month), we already have plans to host at least two Grand Masters in their brands of Arnis in Dallas-Fort Worth.
Longer-term plans are harder to discern but there are two out of town Arnis events I have my eye on. If the stars align properly and my non-martial arts plans work out, I'll attend at least one of those.
With the transition of MCA, I will actually be able to spend more time with my teacher again, which is good for my personal growth in Presas Arnis, which is, after all, my core style and the one I love the most.
I really want to work on getting better at Arnis, and having more of my teacher's attention will help me!
Me working with the Juniors Arnis class at Hidden Sword.
There will be a MAPA and at least one TMAC (Texas Modern Arnis Coalition) gathering. I've proposed a date for TMAC in Houston at the end of March, but we'll see if that's when it happens.
THE BLOG
Mr. Chick experimented with his own blog, the Martial Learner, and has decided to shutter it in favor of moving the content to the Stick Chick blog. The theme of these posts are related to how we learn and teach the martial arts, so I hope you enjoy the new series in 2018.
Other than that, the plan is to maintain the new posting schedule of fresh content at least three times a week.
My Friday plans have not worked out well, so I'll try a few other things to see if you guys like it better.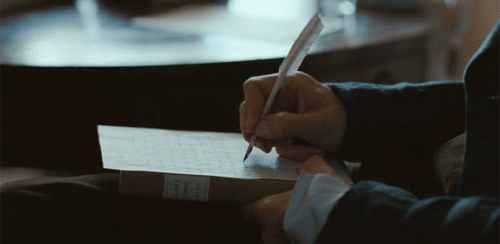 Tentative plans to convert the blog to quill-written diary format have been abandoned. Sorry about that.
If you have ideas for what should be on the Stick Chick blog, let me know. I want to know what you think. And if you like what I do here, please do comment - both positively and negatively. Share the blog with your martial arts friends, and please, follow me on my social media channels, especially
Facebook
.
As I mentioned above, I have big changes coming that I can't talk about in detail now, but they will necessarily change the course of my training in the martial arts, long-term.
As a person who loves to think ahead and make plans, I'll be having a LOT of fun on that score.
So what big plans do YOU have in the martial arts for 2018? Let us know in the comments!